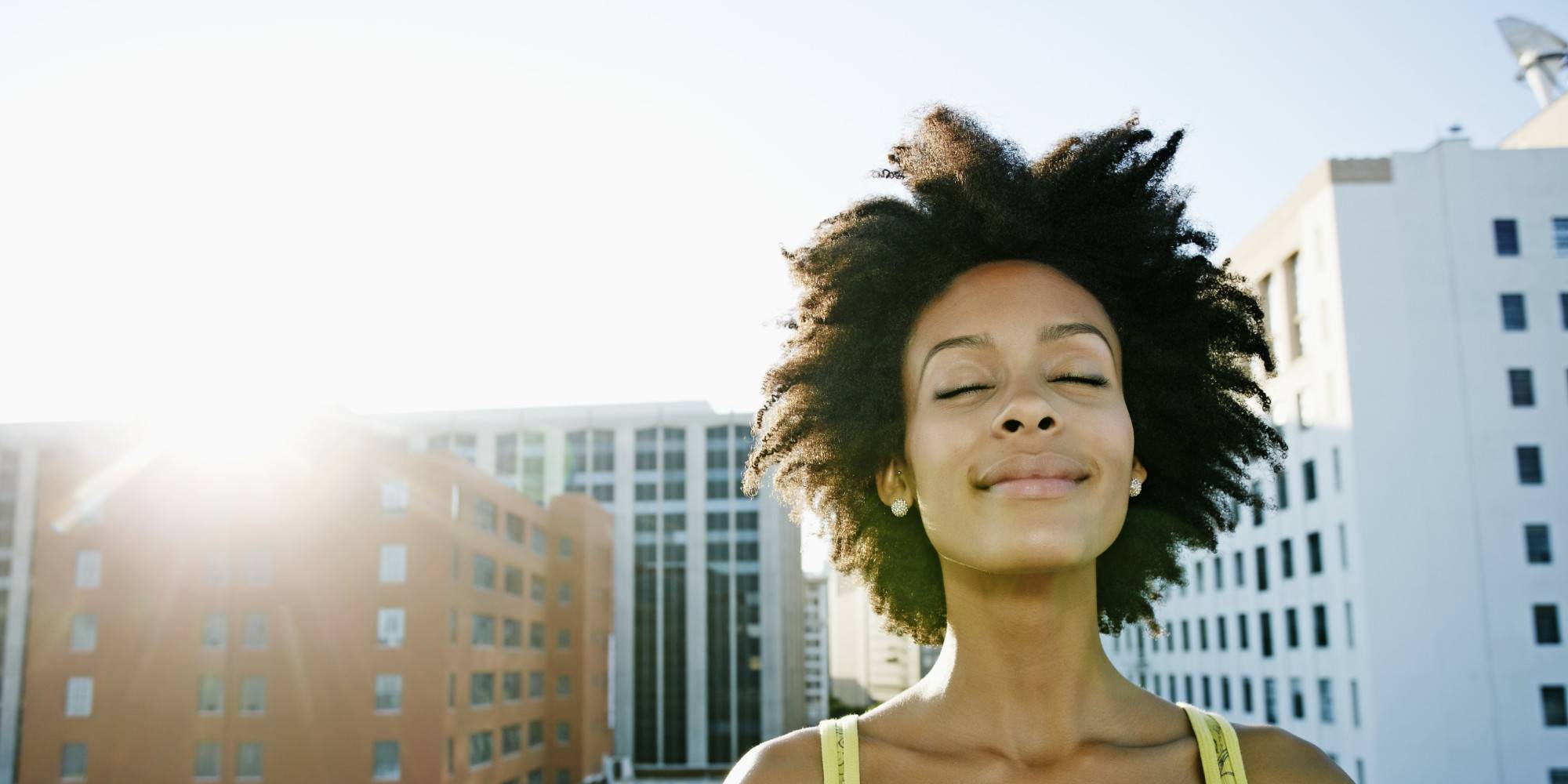 10 Reads to Kick Off Your 2019 With
It's the start of a new year and health and wellness are on the top of most people's minds. "How can I make 2019 better?", "What are my fitness goals?", "This is my Year!", "I need to join a gym!" and the list of infamous New Year's quotes and resolutions goes on and on and on.
As black women, we often times put ourselves last on the list. As wives, mothers, students, business owners, corporate women, daughters and friends, it's no secret that we lead busy lives. There are so many things that often force us to put our own wants and needs on the backburner. Often times as we crossover into a new year, we proclaim that this is the "Year of Me", but how long does that last before reality comes tumbling down on us?
2018 was the first time I truly put myself first. From vacations, to fitness, a social life, to pursuing my dreams and creating a book club….it was ALL ABOUT ME! And I realized something extremely important. When I put myself first, everyone else around me was much happier and less stressed out. What did I change in 2018, you ask? Well here's the breakdown of what I did:
Read (wellness of the mind). Make reading a priority. I managed to read 54 books last year (crazy, I know). And I'm not saying to read that many, but make it a goal to read one book a month. You'll thank me later.
Exercise. I've been overweight off and on since I graduated college roughly 12 years ago. But in 2018, that was going to come to a halt. I worked hard all summer long, losing almost 30 lbs and dropping down from a size 16 to a 10. When you look good, you feel good. It was the final push that I needed to fully gain my confidence back.
Travel. I used to take one trip a year (big or small) but in 2018 I made it a goal to travel more. I made a vow in my journal to take at least 4 trips in 2018 (whether local or international) and I managed to do so. Canada, New Orleans, Mexico/California and Orlando were the main places I managed to visit.
Invest. Invest in your talents and passions. It was the first time I had ever done so in life. I stopped being scared and took that leap of faith. I really put forth effort into building up Book Girl Magic and in return
it has been so fulfilling. I look forward to taking it to the next level in 2019.
Stop calling it a resolution and start calling it a goal. This seems to works for me. For me, there's something about the word resolution has a temporary attachment to it and things never seem to stick. By renaming things as goals, I seemed to work harder to accomplish them. Accountability, I suppose.
Create a vision board. All of the things I mentioned above, and then some are all pictured on my vision board. It helps to see my ideas and goals on paper so that I can reflect on them each and every day. You can create one electronically on a platform like Pinterest or do it old school style with a poster board and magazines. Add a frame to it to make it super stylish.
Now to the important stuff and why you're probably here. The book recommendations. Here are 10 book suggestions to kick off your 2019 with, get you motivated and help you be the very best version of yourself.
Happy Reading!
Year of Yes: How to Dance It Out, Stand In the Sun and Be Your Own Person by Shonda Rhimes
This poignant, intimate, and hilarious memoir explores Shonda's life before her Year of Yes—from her nerdy, book-loving childhood to her devotion to creating television characters who reflected the world she saw around her. The book chronicles her life after her Year of Yes had begun—when Shonda forced herself out of the house and onto the stage; when she learned to explore, empower, applaud, and love her truest self. Yes.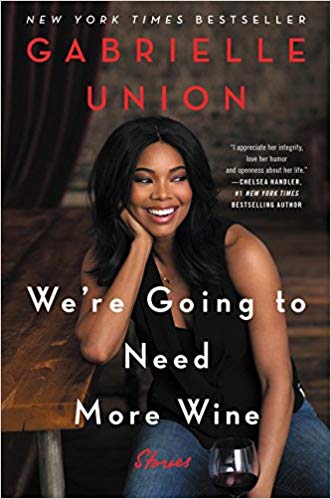 We're Going to Need More Wine: Stories That Are Funny, Complicated, and True by Gabrielle Union
In this moving collection of thought provoking essays infused with her unique wisdom and deep humor, Union uses that same fearlessness to tell astonishingly personal and true stories about power, color, gender, feminism, and fame. Union tackles a range of experiences, including bullying, beauty standards, and competition between women in Hollywood, growing up in white California suburbia and then spending summers with her black relatives in Nebraska, coping with crushes, puberty, and the divorce of her parents. Genuine and perceptive, Union bravely lays herself bare, uncovering a complex and courageous life of self-doubt and self-discovery with incredible poise and brutal honesty. Throughout, she compels us to be ethical and empathetic, and reminds us of the importance of confidence, self-awareness, and the power of sharing truth, laughter, and support.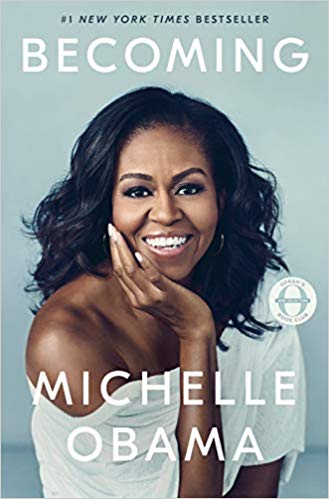 Becoming by Michelle Obama
In her memoir, a work of deep reflection and mesmerizing storytelling, Michelle Obama invites readers into her world, chronicling the experiences that have shaped her—from her childhood on the South Side of Chicago to her years as an executive balancing the demands of motherhood and work, to her time spent at the world's most famous address. With unerring honesty and lively wit, she describes her triumphs and her disappointments, both public and private, telling her full story as she has lived it—in her own words and on her own terms. Warm, wise, and revelatory, Becoming is the deeply personal reckoning of a woman of soul and substance who has steadily defied expectations—and whose story inspires us to do the same.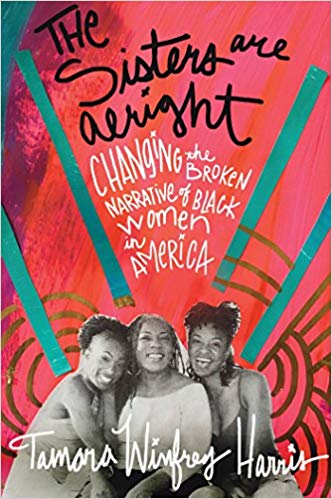 The Sisters Are Alright: Changing the Broken Narrative of Black Women in America by Tamara Winfrey Harris
Tamara Winfrey Harris delves into marriage, motherhood, health, sexuality, beauty, and more, taking sharp aim at pervasive stereotypes about black women. She counters warped prejudices with the straight-up truth about being a black woman in America. "We have facets like diamonds," she writes. "The trouble is the people who refuse to see us sparkling."
Eloquent Rage: A Black Feminist Discovers Her Superpower by Brittney Cooper
So what if it's true that Black women are mad as hell? They have the right to be. In the Black feminist tradition of Audre Lorde, Brittney Cooper reminds us that anger is a powerful source of energy that can give us the strength to keep on fighting.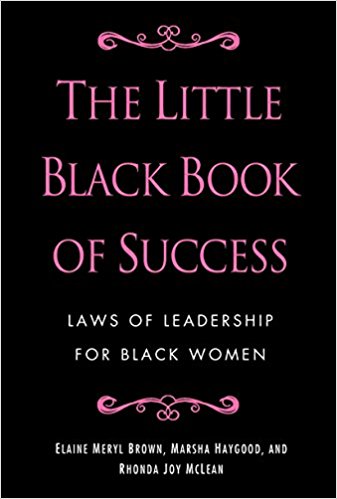 The Little Black Book of Success: Laws of Leadership for Black Women by Elaine Meryl Brown Marsha Haygood, Rhonda Joy McLean
Rich with wisdom, this practical gem focuses on the building blocks of true leadership—self-confidence, effective communication, collaboration, and courage—while dealing specifically with stereotypes (avoid the Mammy Trap, and don't become the Angry Black Woman) and the perils of self-victimization (don't assume that every challenge occurs because you are black or female)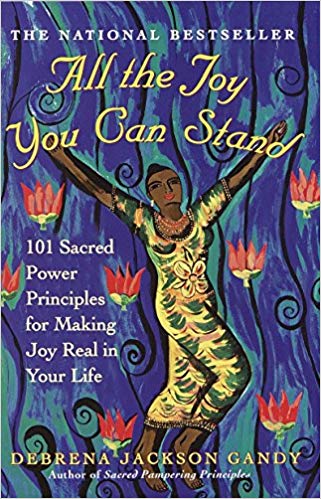 All the Joy You Can Stand: 101 Sacred Power Principles for Making Joy Real in Your Life by Debrena Jackson Gandy
Filled with personal experiences and insightful stories from readers, friends, and seminar participants, this uplifting get-real guide is a must-read for women who want to develop their spiritual strength and tap into their divine potential. Discover how to have a life of joy, peace, power, and ease.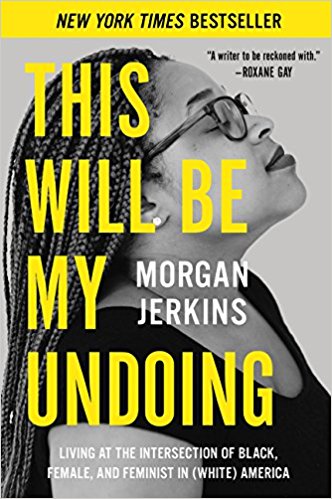 This Will Be My Undoing: Living at the Intersection of Black, Female, and Feminist in (White) America
Whether she's writing about Sailor Moon; Rachel Dolezal; the stigma of therapy; her complex relationship with her own physical body; the pain of dating when men say they don't "see color"; being a black visitor in Russia; the specter of "the fast-tailed girl" and the paradox of black female sexuality; or disabled black women in the context of the "Black Girl Magic" movement, Jerkins is compelling and revelatory.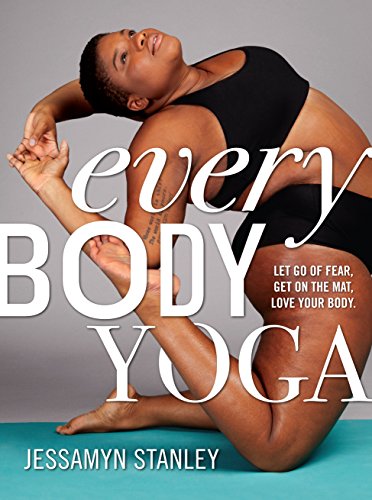 Every Body Yoga: Let Go of Fear, Get On the Mat, Love Your Body. By Jessamyn Stanley
Jessamyn Stanley, a yogi who breaks all the stereotypes, has built a life as an internationally recognized yoga teacher and award-winning Instagram star by combining a deep understanding for yoga with a willingness to share her personal struggles in a way that touches everyone who comes to know her. Now she brings her body-positive, emotionally uplifting approach to yoga in a book that will help every reader discover the power of yoga and how to weave it seamlessly into his or her life.
The Body Is Not an Apology: The Power of Radical Self-Love by Sonya Renee Taylor
The Body Is Not an Apology offers radical self-love as the balm to heal the wounds inflicted by these violent systems. World-renowned activist and poet Sonya Renee Taylor invites us to reconnect with the radical origins of our minds and bodies and celebrate our collective, enduring strength. As we awaken to our own indoctrinated body shame, we feel inspired to awaken others and to interrupt the systems that perpetuate body shame and oppression against all bodies. When we act from this truth on a global scale, we usher in the transformative opportunity of radical self-love, which is the opportunity for a more just, equitable, and compassionate world–for us all.